How to plant a tree or wildflower from a fabric root-prune pouch is different than planting from a plastic pot. The fabric pot allows for the roots
Read More
How to plant a tree or wildflower from a fabric root-prune pouch is different than planting from a plastic pot. The fabric pot allows for the roots
Read More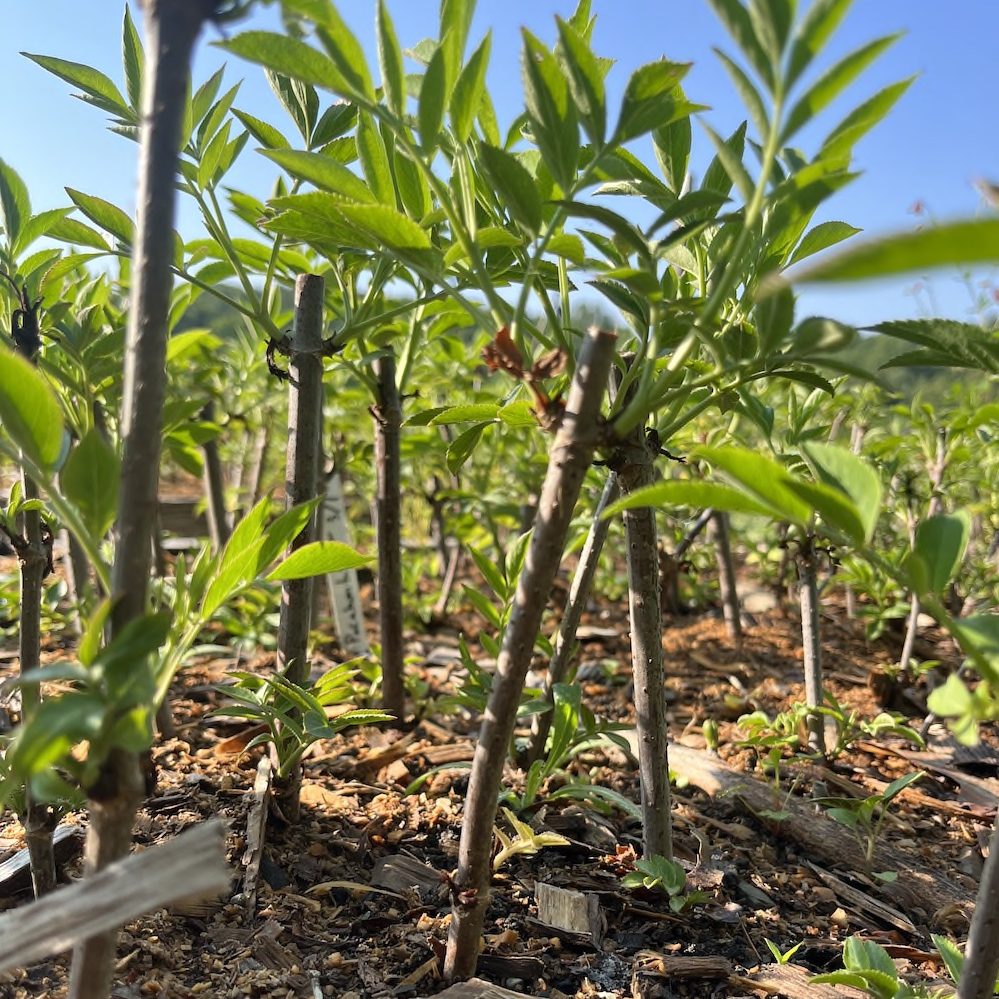 Propagating trees from cuttings is an easy and economical way to grow lots of native trees. You can grow hundreds of trees from foot-long branches
Read More
Demonstrating how to graft a fruit tree with Alderman on Prunus Americana rootstock. Alderman plum is extremely cold hardy and produces big, dark red, sweet,
Read More
Whatever you think of climate change projections, the impacts of extreme weather are evident: tropical cyclones in Alaska, arctic blasts, killer heat waves, extreme droughts, 500-year floods, mega wildfires, and life-threatening blizzards. The
Read More
A carbon-sequestering, soil-enriching solution.
Agroforestry: A Natural Climate Solution
Integrating trees and perennial plants with livestock and annual crops can increase a farm's productivity and profitability over time. It makes the land more resilient to increasingly volatile weather associated with climate change. It also makes farming more sustainable and in balance with nature. Our bare-root nursery provides the highest quality trees, shrubs, and perennial wildflowers. Our biochar enhances soil structure, fosters beneficial microbes, and sequesters carbon. And our design expertise keeps the land whole. Find out more about how we can help your farm grow.